The latest homeless count estimates that there are over 57,000 homeless in the City of Los Angeles, an increase of 23% over 2016. LA voters responded to our growing crisis by passing Proposition HHH in November 2016, which provides $1.2 billion in tax exempt funding to build permanent supportive housing over the next 10 years. However, with construction costs topping $450,000 per unit, this measure will only provide about 2,600 units of housing— even fewer than the almost 11,000 people who became homeless over the past year and nowhere near enough to solve the crisis.
FlyawayHomes, LLC was created to develop permanent supportive housing in the greater Los Angeles area. It was founded on the principal that in order to solve our homeless crisis, permanent supportive housing must be built as an economically viable investment vehicle, providing a reasonable return to investors—without the need for government funds or private donations.
The key is to reduce the cost of construction. FlyawayHomes has partnered with GrowthPoint Structures, a company that is manufacturing modular housing units from repurposed shipping containers. By making it a "product" (stamped and approved by the State of California) instead of a traditional "building", GrowthPoint is able to reduce the total construction time for a project to six months versus a 2-3 year project for traditional construction. Additionally, in working with GrowthPoint and our team of experienced architects, engineers and other consultants, FlyawayHomes has been able to reduce the total cost per client to about $109,000.
It is widely known that Permanent Supportive Housing ("PSH") is the best way to provide housing and ensure continuity for people who have been homeless, because of their mental illness and other afflictions. PSH provides not only comfortable, secure and safe living environments, but also support services (such as counseling, recovery meetings, financial advice, etc.).
FlyawayHomes has partnered with The People Concern, a leading Los Angeles homeless services organization, who master leases the building, furnishes the units, places prospective tenants based on compatibility, and provides supportive services to the tenants. In this way, The People Concern ensures it is meeting all the needs of our community so that the tenants will not only remain housed, but flourish in their new homes. The People Concern has been placing people in PSH for over 20 years, and has a 95% tenant retention rate compared to the national average of 50-60%.
The FlyawayHomes model ensures that we can build PSH projects quickly and cost-effectively, providing housing for the homeless in Los Angeles, as a start for them to rebuild their lives.
The founders of FlyawayHomes are driven by a calling to help end homelessness, both locally and nationally. They came together when working on a Permanent Supportive Housing task force in conjunction with The People Concern in 2016. They bring creative thinking, diligence, real estate development, financial and managerial experience to the Company.
Steaven K. Jones, Chairman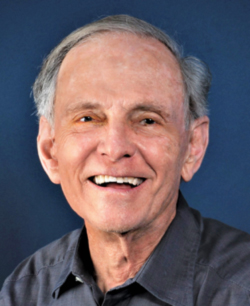 Over 50 years of development experience and a passion for helping the most vulnerable
Steaven founded Steaven Jones Development Company, Inc., a commercial real estate development company, in 1965. It currently manages 18 properties that are owned by SJDC's affiliated entities. In addition, it develops commercial and mixed-use projects in Los Angeles County.
Over its 50-year history, SJDC has developed over 100 commercial projects in Southern California, including office buildings, shopping centers, free-standing retail stores, mixed-use buildings and automotive care malls. He has served for 17 years on the Board of Directors of The People Concern (formerly OPCC), a well-respected social service agency. He has also been on the Board of the St. John's Hospital Foundation in Santa Monica for more than 25 years. A graduate of the University of Mississippi and Harvard Business School, Steaven has been happily married for 57 years. He and his wife have two adult daughters and four grandchildren.
Lawry J. Meister, President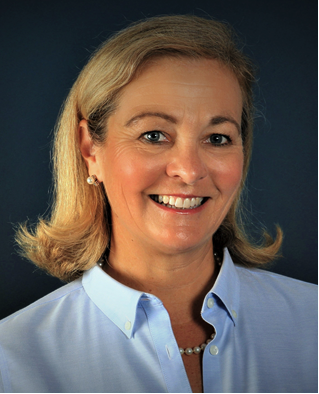 Innovative real estate developer looking to make a difference in the world
Lawry joined Steaven Jones Development Company, Inc. in 1990 and oversees the day-to- day operations. She also founded her own commercial real estate development company, Creative Office Properties, in 2012. She also serves as an Independent Trustee of Causeway Capital's mutual funds.
Lawry is a graduate of Wellesley College and Harvard Business School. She is a Trustee of Wellesley College and founder of the HBS Women's Roundtable- LA. She and her husband have two adult sons and enjoy hiking with their two Labs in the Santa Monica mountains.
Kevin Hirai, Chief Operating Officer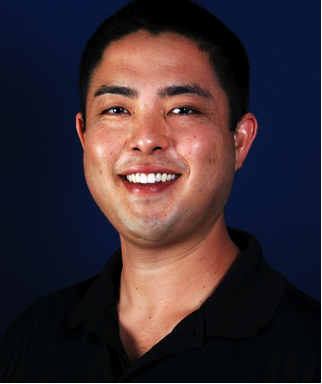 Talented project manager with creativity and determination and a love of humanity
Kevin is also Founder and President of Bella Vista Property Management, a leading property management company named "Long Beach's Best". Bella Vista owns and manages property throughout Los Angeles, with concentration in the Westside, South Bay, and Long Beach areas.
Their portfolio of properties range from single-family homes, to office buildings, commercial properties, condominiums, shopping centers and large multi-unit apartment complexes and community associations.
Kevin is a graduate of USC, holds an MBA in finance and continues studies at Harvard University Graduate School of Design's AMDP. He and his wife have two young boys who keep him very busy.
Sarah Jessup, Chief Investment Officer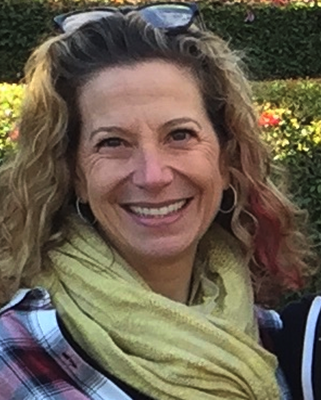 Excellent corporate manager and CPA, committed to ending homelessness in LA
Sarah has enjoyed a career of over 25 years in executive and financial management, and currently operates as an independent consultant for organizations that need help with infrastructure and business process improvement. In the past, she has held various executive positions in privately held companies in the high tech and health care industries.
She began her career at Price Waterhouse, where she was certified as a Public Accountant. Since 2005, she has been a Director of The People Concern (formerly OPCC), a 54 year-old non-profit organization on the Westside of Los Angeles that serves homeless individuals, victims of domestic violence, at-risk youth and people with severe physical or mental illness. Sarah loves being a part of the Venice community, where she lives with her boyfriend and two badly-behaved dogs.
John R. Bartholomew, Chief Construction Officer
Seasoned Construction Manager looking for ways to build a better world
John is a licensed Engineer and General Engineering Contractor who has enjoyed an amazing career of working on challenging projects and pushing them to completion. From housing to complex water systems, no mater the complexity of the project, he has consistently exceeded the expectations and schedule requirements.
He began his working life as a submariner in the US Navy where unfortunately, in the course of performing his duties, he suffered a serious injury while diving. As a disabled veteran who has had to work his way through the system, he strives to assist others in navigating through some of the challenges life can throw at them. Interestingly, even after all the road blocks, he still continues to actively sail and dive.
Geoff Edelstein, Principal of Granite Investment Partners, LLC
Mary James, Investor
Laura Kaiser, Investor
Brian Keare, Investor
John Maceri, Executive Director of The People Concern
Katie Porter, Investor
Diane Wilson, Senior Vice President of HSBC Private Banking
FlyawayHomes raises capital for completed, stabilized projects from investors who want to do well by doing good. Investors receive a stable return on their equity investment on a monthly basis. For additional information, please complete the information in the Contact Us link.